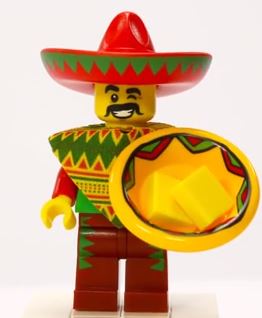 Ok, not really...sorry :)
My last post wasn't a post as much as me inventing a reason to use a Kelly Clarkson song, so I actually apologize for that. I'm sure that you've all been gnawing away at your fingernails to see what I'm up to!
Fear not, gentle reader, the wait is over!
I've been in a weird funk recently and I'm not totally sure what's behind it. Maybe it's the fact that from 9am to noon every single weekday, I sit in an overchilled, windowless tutoring room and answer questions/hold hands/put out fires for my Thermo Babies. (At this point, my future possible careers as professor and/or mother are questionable.) Maybe it's the fact that it's currently only 72 degrees...and it's JULY 29. WHAT.
Or maybe, just maybe, it's because Nichole is trying to turn me into a speed demon with track workouts, therefore making my running recaps all ~*suPeR speCIaL*~ "Hey guys! Today I ran really fast around in a circle. Then I stopped and wheezed and yogged for a bit. THEN I RAN FAST AGAIN, but not as fast as Nichole thinks I can which makes me sad and feel like a failure :("
(j/k Nichole, I don't feel like a failure)
So basically this post is a mad grab bag of everything that's been bouncing around my head, dying to get out, but totally not worthy of an entire post (see: Kelly Clarkson songs).
I've watched The Lego Movie THREE times this month. THREE TIMES, YOU GUYS. Like, everything is awesome, but maybe...not quite...that awesome. It's totally turning into 4th grade lunch all over again, except this time around, I won't hate bologna+mustard+cheese on white for the rest of my terrestrial existence.
In other news (so, Important Adult Things), I got a raise at the running store! Yay! What am I planning on doing with my new-found wealth? Probably buy Blizzards at DQ more often. I've been craving Reese's PB Cup Pie Blizzards almost as much as I've been craving naps (which is a whole big bunch, because after you've spent 3 hours coddling sophomores and then running, or perhaps waking up at the buttcrack of dawn to run and THEN coddle, you just want mac & cheese for lunch and to sleep like Mannie until dinner).
I just finished reading "Rocket Girl" last night (reading for fun WHAT),
the store of Mary Sherman Morgan
, who was a pretty big part of the reason America was able to launch anything (monkey, satellite, bowling ball, etc.) up into space. It was a pretty interesting book and I think that anyone who's currently pursuing a science/engineering-y career would like it, space-y people more than the rest of you silly jokers.